Adding to SEAP – more participants, more content across Europe
Adding to SEAP – more participants, more content across Europe (SEAP Plus)
Project duration
2012. – 2014. (30 months)
Description
Covenant of Mayors (CoM) holds a pivotal role in achieving the targets of 20-20-20 by 2020 set by the EU Climate Action and Energy Package. Nevertheless, due to a number of barriers, municipalities in many countries are hesitant in adhering to the CoM or preparing and implementing the necessary Sustainable Energy Action Plan (SEAP) even because respective regional and energy stakeholders haven't integrated CoM in their programs, actions and regional policies.
Six pairs of regional partners will be created to facilitate direct transfer of knowledge and know-how from experienced partners to learning ones. The whole SEAP preparation and implementation process will be assessed, in view of the specific partner conditions. In addition, collaboration with the respective Energy Stakeholders, for access to reliable and localized energy data, will be cultivated through specific actions.
Local Authorities will be mobilized to participate in a large number of events and activities during the whole project and technical help will be actively offered to them by both experienced and learning partners of the project.
Project objective
SEAP-PLUS aims at the enhancement of the CoM results and impact in both quantitative and qualitative terms: bring more Signatories and Covenant Supporters or Coordinators in CoM, assist and help them in the preparation of more and better SEAPs, but also trigger cooperation of Local Authorities with Regional Authorities and Energy Stakeholders and cooperation between experienced and learning CoM participants.
Main activities
CoM and SEAP topic learning visits in Sweden regions and Jokkmokk municipality;
Best example overtaken seminars for municipalities and energy stakeholders in Latgale planning region;
SEAP development process workshops for cooperation between municipalities and regional energy stakeholders in Latgale planning region;
Memorandum of Understanding signing between municipalities of Latgale planning region and Jokkmokk;
Energy day organization;
5 Strategic Energy action plans development for municipalities of Latgale planning region;
National conference organization and project results presentation.
Project budget
Planned project budget ~ 1 964 189 EUR. LEIF contributes to the Project as Project partner with amount 101 646 EUR (including self-financing 25%).
Project partners
Energy Environment Local Development (Greece);
Local Governments for Sustainability, European Secretariat (Germany);
Diputació de Barcelona (Spain);
Municipality of Jokkmokk (Sweeden);
Regional Energy Agency of Liguria (Italy);
Black Sea Regional Agency for Energy Management (Bulgaria);
Romanian Municipalities Association (Rumania);
SIA "Vides investīciju fonds" (Latvia);
Cyprus Energy Agency (Cipra);
Local Energy Agency for Renewable Sources and Sustainable Development in the Province of Cosenza (Italy);
Climate Alliance of Austria (Austria);
Local Energy Agency Pomurje (Slovenia).
Project is financed by: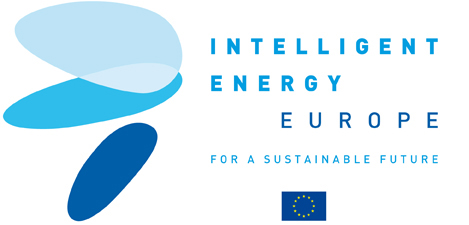 ES program "Intelligent Energy - Europe"
Project home page: