Passive House Regions with Renewable Energies
Passive House Regions with Renewable Energies
Project duration
2012 -2015 (36 months)
Description
This project is thus based on European regions/municipalities that either are already PassREg regions or are striving to become such regions. Through this project, the front runner regions that have already implemented successful, cost effective strategies will be optimized and made visible. Based on the lessons learnt within the project, useful parts of their models, the mechanisms in place promoting and supporting the implementation of PassREg concepts, will be adapted and implemented in the aspiring regions, less advanced partner regions that are striving to become front runners. Beacon projects, real construction and refurbishment projects built in accordance with Passive House and supplied by renewable energy where sensible, will round out the project, providing concrete case studies that will shed light on how each model promotes progress. Along with other best practice examples, the experiences from these front runner regions, or PassREgs, will help pave the way for other EU regions to achieve the Energy performance in buildings directive targets by 2020.
Project objective
This project aims to trigger the successful implementation of Net Zero Energy Buildings throughout the EU, using Passive House supplied as much as possible by renewable energies as the foundation.
Main activities
Describe and analyze the successful models of implementation of PassREg concepts in selected Front Runner Regions.
Beacon project selection and general description The beacon projects are either new builds or renovations, ranging from larger individual buildings to entire urban settlements.
Compiling, sharing and further developing the solutions and experience gleaned through PassREg best practice and in uncovering missing links to large-scale implementation.
Ensure that sustainable systems for capacity building and quality assurance are established in the regions which ensure to achieve the required quality standards even beyond the scope of this project.
Development of a coherent communication strategy and preparation of informational and PR material for publication in a variety of media.
Project budget
Planned project budget ~ 1 967 000 EUR. LEIF contributes to the Project as Project partner with amount 78 794 EUR (including selffinancing 10%).
Project partners
Passive House Institute (DE)
Building Research Establish-ment (UK)
Burgas Municipality (BG)
City of Zagreb (HR)
City of Cesena (IT)
Dubo-netwerk Foundation (NL)
EnEffect Group (BG)
IG Passivhaus Tyrol (AT)
Latvian Environmental Investment Fund (LV)
Nobatek (FR)
Passifhuis Platform (BE)
Plate-forme Maison Passive asbl (BE)
proKlima non-trading partnership (DE)
Politecnico di Milano (IT)
Project is financed by: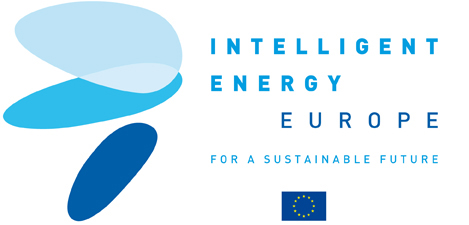 EU programme "Intelligent Energy - Europe"
Project home page: