Efficient Energy Building Roadmap for Latvia – Build Up Skills
Efficient Energy Building Roadmap for Latvia - Build Up Skills
Project duration
2011-2013 (18 months)
Description
In order to achieve the goals of Energy performance in buildings directive (2010/31/ES), high quality professional and post-graduate technical education in the field of energy efficient construction of all level construction sector personell is essential.
Currently the education in energy efficient construction is not ensured in Latvia, except several courses and lectures organized by The Latvia Association of Architects, Latvia Association of Civil Engineers, and association Passive House Latvija. But to have a succesful and long-term result implementation of energy efficient construction works the sistematic education is needed for all level construction workers - from the lowest level operators till the highest level project managers and company management. During the Project the National proffessional qualification raising implementation plan will be worked out on the basis of the national status quo analysis, examples from other EU memberstates and collaboration with national level stakeholders. The plan will underly further sistematic development of education in energy efficient construction in Latvia.
Project objective
Project objective is to promote the development of construction education with the aim of facilitating the achievment of Latvian sustainable energy policy goals. (Roadmap 2020)
Main activities
Analysis of the national status quo provided.
Identifying relevant stakeholders and establishing national qualification platform.
Elaborating of National qualification roadmap and action plan.
Endorsed National qualification roadmap and action plan at national, regional and local level.
Project budget
Planned project budget ~ 186 000 EUR. LEIF contributes to the Project as Project partner with amount 12 600 EUR (including selffinancing 10%).
Project partners
Riga Planning Region plānošanas reģions - leading partner
Kurzeme Planning Region
Latgale Planning Region
Vidzeme Planning Region
Zemgale Planning Region
The Environmental Investment Fund
Latvia Association of Civil Engineers
The Latvian Builders Association
Association of Heat, Gas and Water Technology Engineers of Latvia
More information about the Project: http://www.buildup.eu
Project is financed by: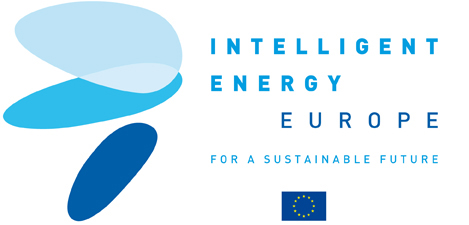 EU programme "Intelligent Energy - Europe"
Project web page: